JOSH JENSEN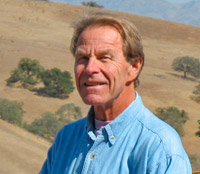 You can immediately tell when you meet Josh that he doesn't really follow the herd. Always decked out in bold colors and unique attire he stands out (and above) a crowd in stature. Not only does his outward appearance make you step up and take notice, but there is a quiet reverence he has that draws you in, inviting you to question, explore and dive in. Visionary is an understatement, Josh doesn't ask why or how but sees the goal in perfect clarity and walks towards it, sometimes with blatant disregard for logic. No feasibility studies or side roads just hard work to get to his goal.
JIM RYAN, Vineyard Manager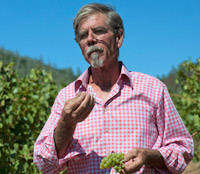 Dedicated to agriculture at Mt. Harlan since 1975 Jim tends the vines with Zelda his trusty Jack Russell Terrier at his side. Jim was born and raised in San Francisco and attended San Francisco City College before pursuing viticulture at Cal Poly, San Luis Obispo. Since 1979 Jim has been an integral part of the team, raising the original plantings and adding new ones as he also tended to his three daughters.
MIKE WALLER, Winemaker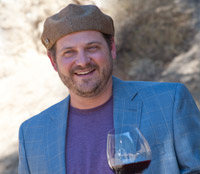 A Hollister native Mike grew up just ten miles from Calera. As a homebrewer he discovered a passion for fermentations, and caught the wine bug on a visit to Napa Valley. He was so serious that he attended UC Davis to study Viticulture and Enology. First harvest at Saintsbury and a subsequent short stint at Beringer was followed by a move to the Central Coast in 2004 to work at Chalone Vineyard. He was hired at Calera in 2007, a great opportunity to make wine close to his roots.
MARTA RICH, National and Global Sales Manager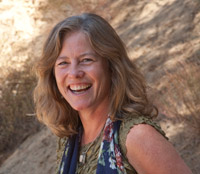 Marta Rich will remember you! Whether you met her at a tasting in Milwaukee or in an airport along the way Marta is a professional people lover. She takes her job seriously and loves to connect with Calera lovers across the country bringing the fruits of Josh's labor to those who can't visit in person.
JUDY VARGAS, Office Manager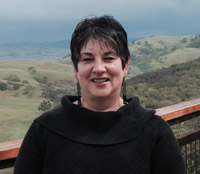 When Judy arrived at Calera in 1991 she thought it would be a temporary post. She started out packing wine boxes, filing and invoicing. Although at the start she couldn't even pronounce "Pinot Noir" she learned quickly and soon was in charge of all orders for the United States and abroad. She has gone from expert box packer to actually managing most of what goes on at the winery. Overall she keeps the place and its people organized which is no small task.
LINDSAY CARREIRO,
Customer Service / Shipping Manager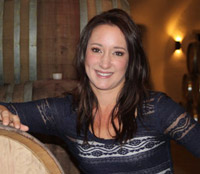 Lindsay has been an intricate part of the Calera office staff since early 2008. A busy mother of two, delights all of the staff and customers with her quirky sense of humor. She is a key customer service employee managing shipping and compliance, overseeing our consumer orders, inventory and wine clubs. She is also another friendly face in the tasting room when needed during the week. Her attention to detail helps in the accurate completion of consumer and distributor sales and she is a valued member of our staff. Her dedication to her job is truly reflected in her notable punctuality and enthusiasm.

NADA SPARLING, Controller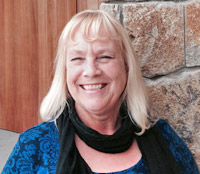 Nada has been handling the finances at Calera since 2006. She pays bills, processes payroll, monthly financial and sales reports, banking and all the year-end accounting. Because of her infectious team spirit she will basically help out wherever needed. You'll see her at special events helping out with the wine and food too. She is a San Benito County native going back six generations.

KATE MAYHORN,
Tasting Room, Hospitality and Event Coordinator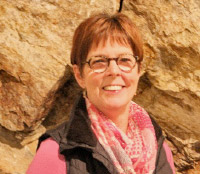 Kate Mayhorn has been a part of the Calera team since 2012. She is a prominent presence during the week in our tasting room as well as part of the office staff. She brought with her years of customer service experience along with a background in catering and event planning which she uses in arranging our wine club and special events. Hospitality is her passion which she provides with a friendly reception to our guests along with the foods she prepares and selects to complement our wines.