Stuffed Poblano Peppers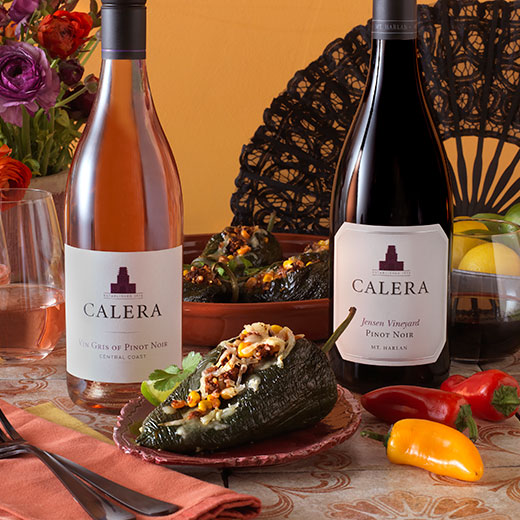 Yield: 4-6 servings
Prep: 10 minutes | Cook: 1 hour
Total Time: 1 hour and 10 minutes
Ingredients
1 lb. ground chorizo
6 poblano peppers
1 cup cooked quinoa
½ cup cilantro - chopped
1 ½ cups jack cheese - shredded
1 cup corn - frozen or fresh
2 garlic cloves - chopped
1 cup salsa verde
Preparation
Roast poblanos in a 400 degree oven for 20 minutes on a baking sheet.
In a medium skillet cook chorizo for 8 minutes, then add garlic and corn and cook for 5 more minutes.
Rinse quinoa and place in small pot with 1 1/2 cups water and a pinch of salt, cover - bring to boil and turn off heat and let sit for 15 minutes until cooked.
Fluff with fork and add 1 cup of quinoa to the chorizo mixture along with 1/2 cup chopped cilantro, mix together.
Take each cooled poblano and make a slit down the center of each, remove seeds. Spoon the chorizo mixture into each pepper.
Add the salsa verde to the bottom of a medium baking dish, place stuffed poblanos in dish and sprinkle cheese on each pepper. (If you prefer extra cheese you can mix more cheese into the chorizo mixture before stuffing the peppers.)
Bake for 15-20 minutes until cheese is melted.
Take a look at our recommended pairing below.
Pairing Recommendations - Red/Rose Wines