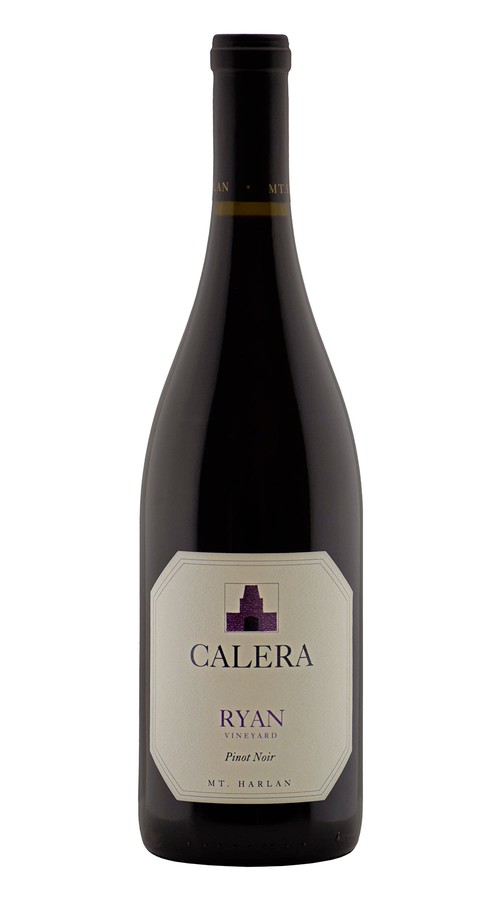 2013 Calera Mt. Harlan Pinot Noir Ryan Vineyard 1.5L
This is a 1.5L bottle.
Perfect for the holidays, our magnum sized bottles (1.5L) are essential for any celebration! Named after Jim Ryan, who has been Calera's vineyard manager since 1979, Ryan Vineyard is the highest vineyard on Mt. Harlan, reaching elevations of 2,500 feet. With annual yields under 2 tons per acre, this 13.1-acre site delivers a vibrant and inviting Pinot Noir, with lovely red berry layers and sophisticated minerality.
Wine Profile
Winemaker Notes
Wafting aromas of bright strawberry and blueberry interweave with a deep, intense, earthy, enchanting palate of black cherry, sassafras and limestone minerality. This wine is big and taut and begs for bold cuisine. The generous tannins are firm yet smooth and continue into a provocative and long finish.
Production
In 2013 we saw decreasing yields due to the second year of a drought with only 6.5 inches of rain for the entire season. Warm spring temperatures brought on an early bud break, but fortunately remained warm with no threats of frost. The summer months were fairly mild with abundant sunshine allowing us to pick the grapes with high acid and mature flavors. We picked the Ryan vineyard in three separate passes from September 4th to September 21st. Each lot was pressed 14 days after harvest, racked by gravity to French oak barrels, then aged without racking in those barrels, 30% new, for nineteen months. The lots were then combined and the resultant wine was bottled without filtration, as always.
Wine Specs
Wine Specs
Fermentation
100% Malolactic Fermentation